Birthday Buddies is a free program on the Georgetown Divide that distributes  "A Birthday in a Bag" to children of low-income families between the ages of 1 and 9.  Birthday Buddies was founded in August 2007 by a local mother and her family. They believe that supporting a celebration of a child's birthday promotes nurturing, stable and loving family environments. And it's FUN!
In the past 12 years, Birthday Buddies has distributed over 1000 birthday bags to Divide children!
Birthday Buddies partners with: Divide Ready by 5, Local Pre-Schools, Head Start, WIC, and GDRD. Each bag also includes information on local programs and services for children and families on the Georgetown Divide.
Birthday Buddies is a GDRD Community Partner
Apply today! Birthday Buddies Application
Drop off Application at: Georgetown Library, 6680 Orleans Street, Georgetown
Send to: Birthday Buddies
For more information call/email: Amy at 334-3558 [email protected] or stop by the Georgetown Library
The Birthday Bag is a jumpstart to a child's birthday party.
The Birthday Bag includes:
Three age-appropriate toys
Art Supplies
Stuffed Animal
One or more books
Party favors and decorations
Cake mix, frosting, candles and an aluminum baking pan
All items are delivered in a craft bag brightly decorated.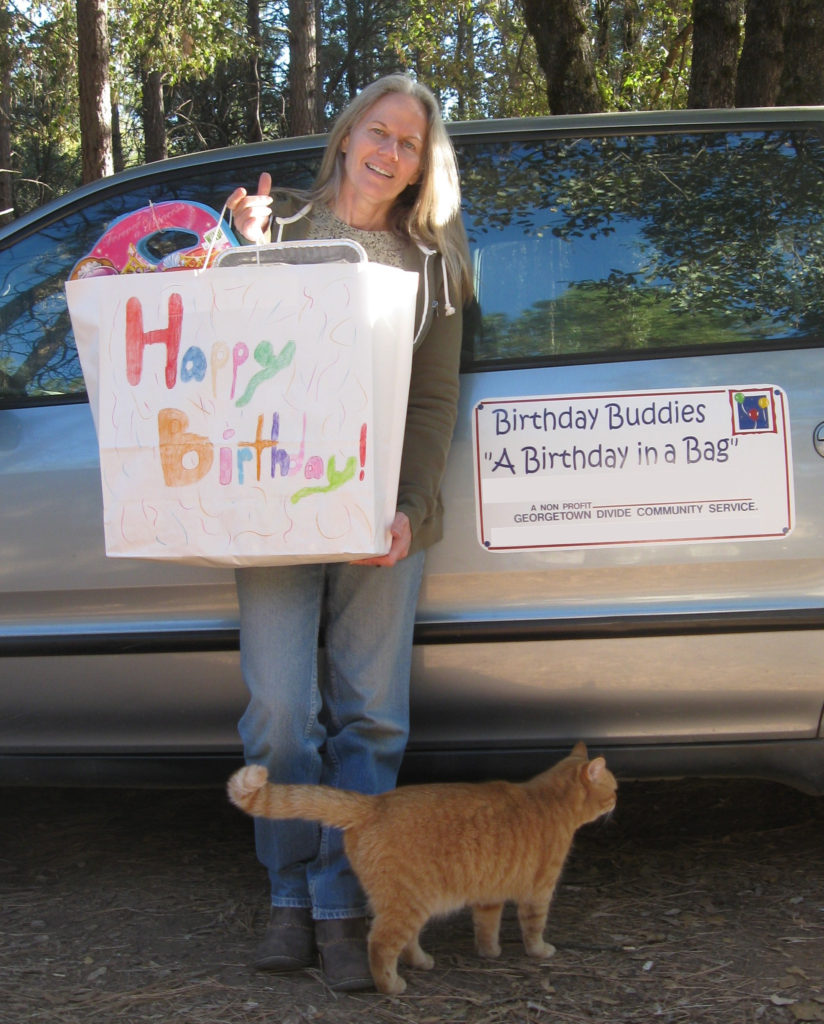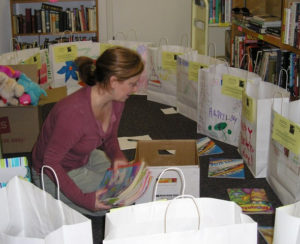 We have a wishlist!
Maybe you're a bargain shopper or you find a little something while out and about.
We can use use the following items:
    New, unwrapped age appropriate toys 1-9 years old
    Crayons
    Coloring books
    Art Supplies
    Small gifts: puzzles, stuffed animals, bubbles, yoyos, matchbox cars, etc
    Children's books – board books, picture books, early chapter books
    Balloons and party decorations
    Party favors
    Brand name cake mixes and icings – vanilla and chocolate only
    Candles
    Aluminum baking pans
Your purchases can be dropped off at the Georgetown Library. Please mention they're for Birthday Buddies!
We welcome your monetary donation! Please consider making one today!
Birthday Buddies is a non-profit organization affiliated with Georgetown Divide Ready by 21. Contributions are tax deductible.
Please make checks payable to: Georgetown Divide Ready by 21.   "Birthday Buddies" in the Memo line.
Thank You!
Here are ways that you can get involved:
Be a Booth Volunteer at community events-usually 2 hour shifts
Helping make the Birthday Bags
Organizing fundraisers
        book drive
        cake and icing drive
        toy drive
        crayon drive
        penny drive
        can & bottle drive